After several months of experiments and refinements, two new enclosure styles for Floppy Emu are finally available for sale. First up is a Snow White case with the looks of a miniature external floppy drive. The grooved white laser-cut case mimics Apple's vintage Snow White design style, made famous by machines like the Apple IIc. This case uses a matte finished acrylic that's slightly textured, and will look at home alongside your other retro computer hardware. The buttons in bright blue provide an attractive visual contrast, adding an extra touch of class.
The second new style is frosted ice, and it's replacing clear acrylic as the default case style for the deluxe bundle. The frosted ice case has a matte finish that resists fingerprints, and allows some light through without being totally transparent. It retains the "happy computer" etched logo from the earlier case style. Frosted ice has a retro-futuristic vibe like a 1960's sci-fi drama. Danger Will Robinson!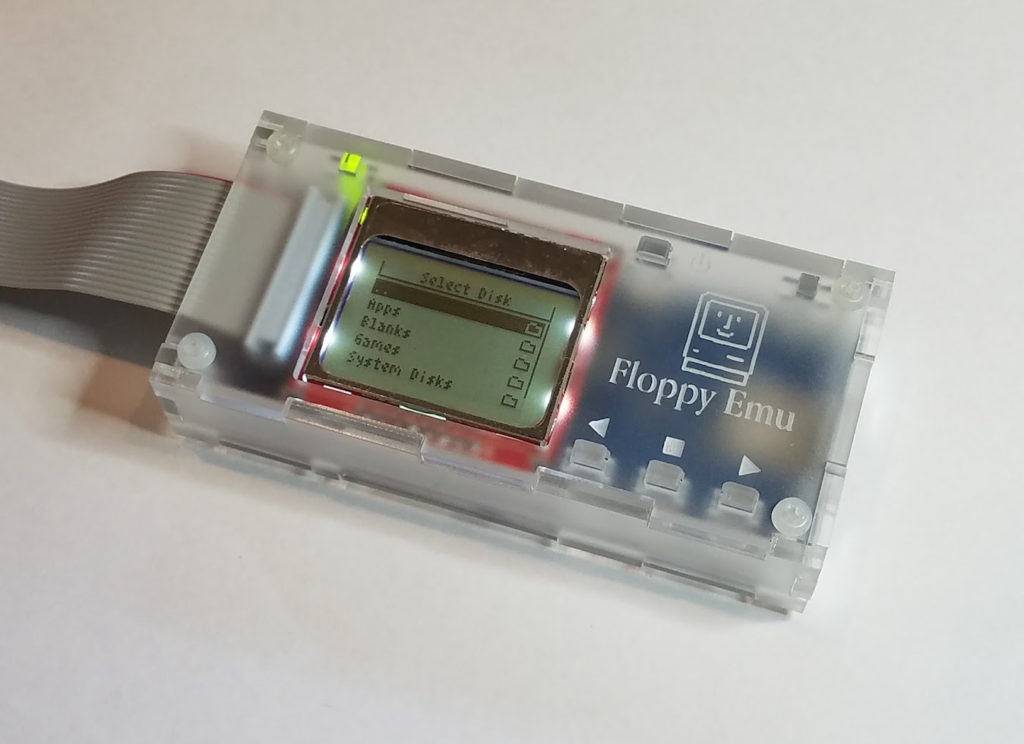 Both new case designs incorporate a small but significant change to the button stalks, which are 0.3 mm taller than before. This should help minimize button slippage caused by variations in the acrylic material thickness.
You can find the new cases in the BMOW Store.
Read 2 comments and join the conversation